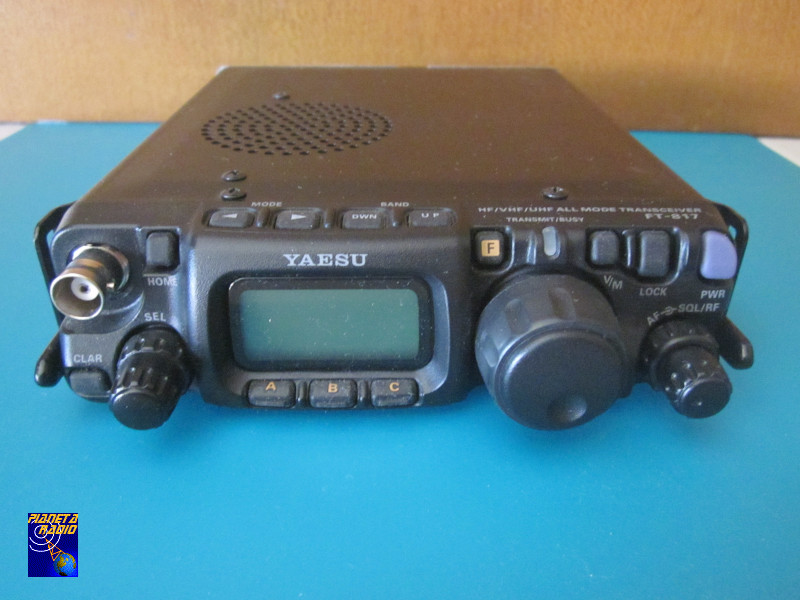 FT-817, FT-817ND, FT-818ND: i piccoli quadribanda QRP di casa Yaesu

Il piccolo quadribanda di casa Yaesu, nelle sue varie versioni, ha conquistato negli anni il mercato degli amanti del QRP e non solo. Sebbene con qualche pecca, è una radio che si presta a molteplici utilizzi: portatile, traffico via satellite, secondo ricevitore monitor di stazione, utilizzo con transverter, ricevitore SWL. Dotato di tutte le bande, dalle HF alle UHF, multimodo, fino a 5 Watt di potenza, batteria incorporata. In definitiva una radio divertente, soprattutto per chi opera spesso in portatile e con la quale si può scoprire quanto si possa realizzare con le potenze ridotte del QRP.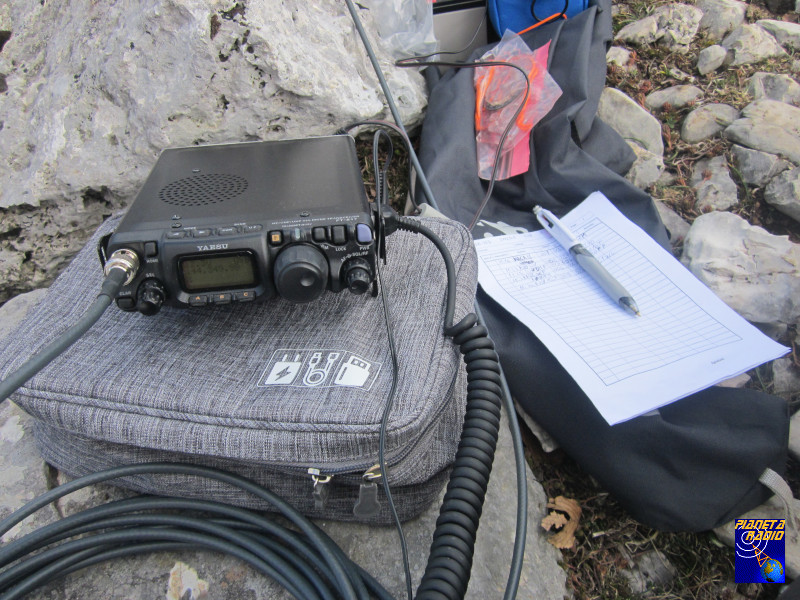 Storia
Nell'anno 2000 la Yaesu, sulla falsariga dei sui quadribanda FT-897 ed FT-857, presenta l'FT-817.
La brochure dell'epoca recita:
The ultimate backpacker!
The world's first self-contained, battery-powered, Multimode Portable Transceiver covering the HF, VHF, and UHF bands!
La radio riscuote subito un grande successo tra gli appassionati di QRP ed attività in portatile. Leggera, compatta, comoda da trasportare, si presta a mille utilizzi. L'altro verso della medaglia mostra qualche difetto, ovvero display piccolo, pulsanti scomodi da azionare, manopola del vfo ridotta, stadio finale HF soggetto a guasti.
Nel 2004 la Yaesu corre ai ripari con la versione FT-817ND, la nuova radio non è molto diversa dalla precedente, stadio finale migliorato ed è fornita di serie la batteria ricaricabile FNB-85 ed il caricabatteria. Continua a trovare i suoi entusiasti estimatori per circa dieci anni.
Comincia quindi a circolare la voce di un nuovo modello e finalmente nel 2018 casa Yaesu mette alla luce l'FT-818ND, che purtroppo delude le aspettative dei suoi fan. In pratica la radio è la stessa, la potenza di trasmissione incrementata inutilmente a 6 W, il TCXO diventa di serie, batteria entrocontenuta ancora del tipo NiMH sebbene di capacità maggiore, niente DSP e diavolerie all'ultimo grido. Rimane quindi fedele al vecchio progetto.
Alimentazione
Un interessante articolo che analizza il comportamento della potenza di trasmissione in relazione alla tensione di alimentazione è consultabile qui IZ3GME del FT-817(nd) e della sua alimentazione. In definitiva la radio (versione ND) è in grado di fornire piena potenza fino a circa 10 V di tensione. Infatti con la batteria interna NiMH da 9.6 V, la potenza viene automaticamente ridotta a 2.5 W, sebbene si possa forzare la trasmissione a massima potenza, non è garantito che si raggiungano i 5 W, soprattutto a batteria scarica e sulle frequenze più alte. In definitiva, nell'uso pratico, qualche decimo di watt in meno non fa certo la differenza.
Batterie
Lo Yaesu FT-817ND è dotato di serie di una batteria NiMH da 1400 mAh (FNB-85), il nuovo FT-818ND da 1900 mAh (SBR-32MH), composte da 8 celle e tensione nominale 9.6 V. Inoltre viene fornito il portapile ad 8 posti (FBA-28) per batterie alcaline. Ricordarsi di scollegare la batteria quando la radio non è in uso, perché anche da spenta vi è un piccolo assorbimento di corrente.
Esistono ovviamente delle soluzioni alternative:
Modificare il portapile FBA-28 per l'utilizzo con batteria ricaricabili ad alta resa, IZ0HCC Yaesu FT-817 Batterie Eneloop.
Utilizzare il sistema WindCamp WLB-817S, composto da batteria LiPo 3000 mAh, coperchio con interruttore e presa ricarica, caricabatteria.
Ricorrere ad una LiPo 3S da modellismo di dimensioni adatte al vano dell'817, come la Turnigy nano-tech da 2500 mAh.
Le batterie LiPo richiedono un apposito caricabatteria, pertanto non potranno essere ricaricate tramite la radio. Tuttavia una 3S (tre celle) garantisce una tensione di alimentazione maggiore rispetto alle classiche NiMH, consentendo alla radio di funzionare senza problemi alla massima potenza.
Connettore
Il connettore di alimentazione non è particolarmente robusto e con l'andare del tempo vi è la possibilità che le saldature sulla scheda comincino a cedere. Se avete una stampante 3D potrete realizzare uno di questi accorgimenti FT-817 DC-Devil o FT-817 Anderson PowerPole Adapter Power Connector, reperibili anche sul noto sito di aste on-line o nella versione commerciale WindCamp ADP-1.
Modifiche
Microfono
La modifica più semplice per migliorare le caratteristiche di modulazione, è quella d'intervenire sul microfono, come spiegato in questa pagina Yaesu MH-31.
Molto utile un compressore della dinamica, che aiuta a tenere costante l'emissione in SSB per rendere il segnale più robusto, in questo articolo è descritta la costruzione di un Compressore microfonico da inserire all'interno del microfono. In alternativa è possibile acquistare da Box73 dell'associazione tedesca Funkamateur il dispositivo esterno DYC-817.
Connettore ACC
Sul connettore accessori ACC, posto sul retro della radio, è presente un contatto di alimentazione molto utile per eventuali dispositivi esterni. Tuttavia la tensione di alimentazione è presente anche a radio spenta con batteria inserita o alimentatore collegato. Qui è descritta una semplice modifica interna, per l'abilitazione dell'alimentazione solo a radio accesa, VK4GHZ FT-817 +12V ACCessory Connector mod.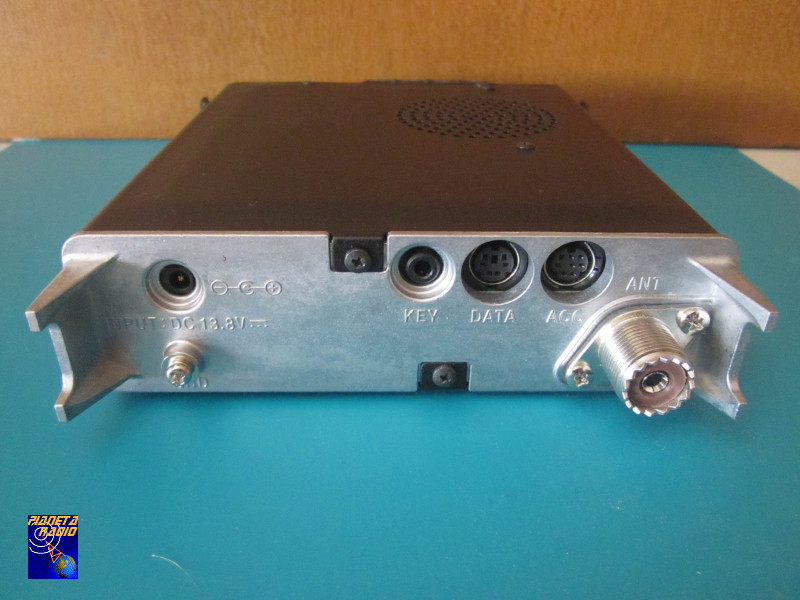 Accessori
Di seguito una lista di comodi accessori ed optional:
DSP audio bhi NEDSP1901-KBD.
Accordatore esterno dedicato LDG Z-817 ed Elecraft T1.
Piedini (peg-leg) e stand di supporto di varia fattura.
Custodia Yaesu CSC-83 e borse di trasporto di vario genere.
Filtro a cristallo Collins SSB YF-122S o CW YF-122C e YF-122CN.
Oscillatore al quarzo termostatato TCXO-9 e cloni cinesi, di serie su FT-818.
Interfaccia CAT Bluetooth
Funzioni nascoste
Service menu
Ad apparato spento, tenere premuti contemporaneamente i tasti A + B + C ed accendere la radio.
Attenzione: intervenire sul service menu solo con cognizione di causa, in quanto sono parametri che agiscono sulle funzionalità hardware della radio, fare prove a caso può comportare malfunzionamenti e guasti!
Reset
Ad apparato spento, tenere premuti contemporaneamente i tasti F + V/M ed accendere la radio, le impostazioni del menu utente verranno riportate ai valori di fabbrica, le memorie cancellate ed il microcontrollore resettato.
Riferimenti
Argomenti correlati
---

Questa opera è distribuita con:
licenza Creative Commons Attribuzione - Non commerciale - Condividi allo stesso modo 3.0 Italia.
Si declina ogni responsabilità per eventuali errori ed omissioni e gli eventuali danni che ne dovessero conseguire. Per ulteriori informazioni consultare le note legali.