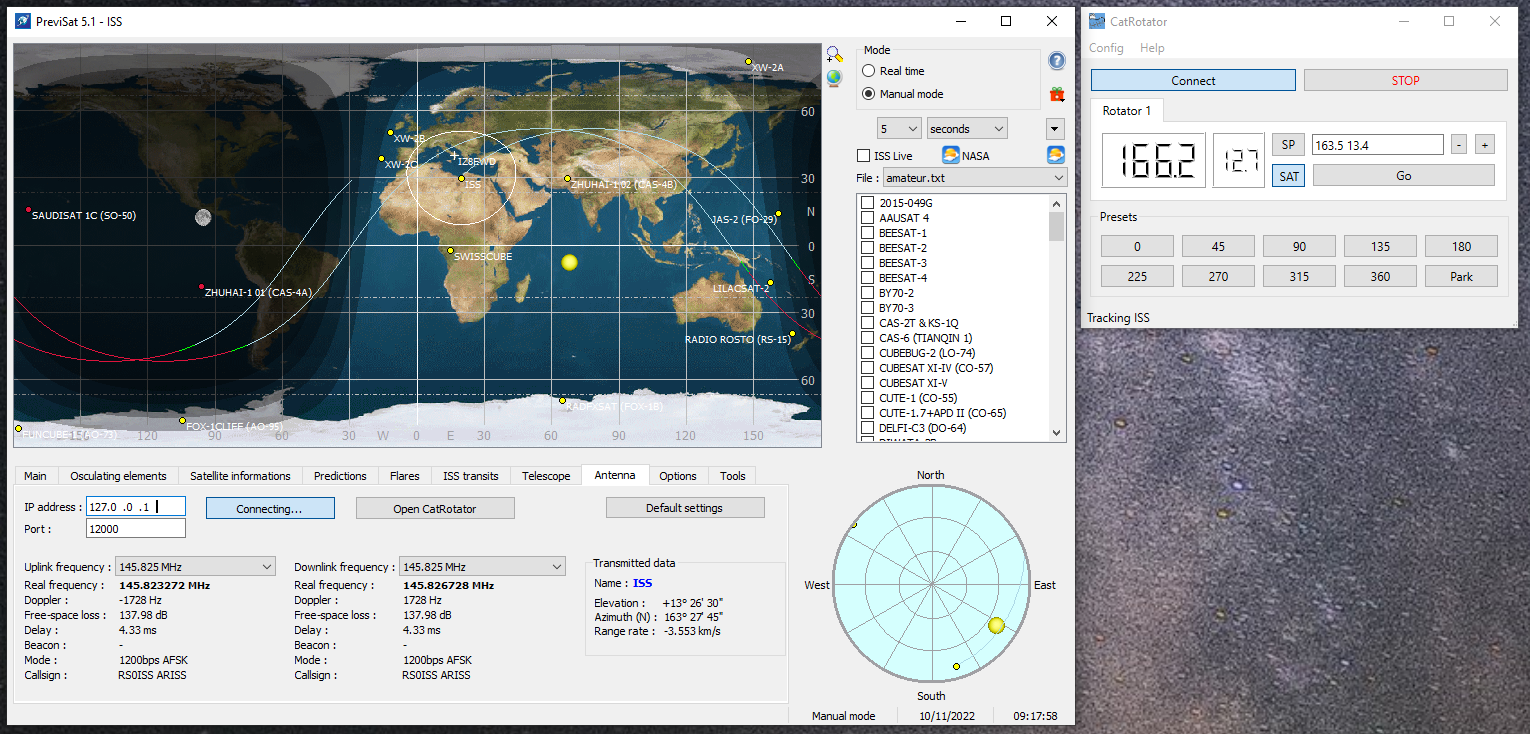 Antenna tracking satelliti con CatRotator e PreviSat
PreviSat è un software opensource e multipiattaforma per il tracking dei satelliti, sviluppato per l'osservazione degli stessi. Ne visualizza la posizione sulla mappa in tempo reale, calcola la predizione dei passaggi, fornisce informazioni sull'orbita e la visibilità. Grazie alla collaborazione di PianetaRadio con l'autore di PreviSat, Fabrice Dupré, sono state aggiunte al software nuove funzionalità per l'utilizzo in ambito radioamatoriale.
Qui vedremo come configurare PreviSat e CatRotator per funzionare in sincronia, utilizzando il protocollo UDP.
Configurazione
La configurazione è molto semplice e si conclude in pochi passi.
Innanzitutto abilitare il protocollo UDP su CatRotator: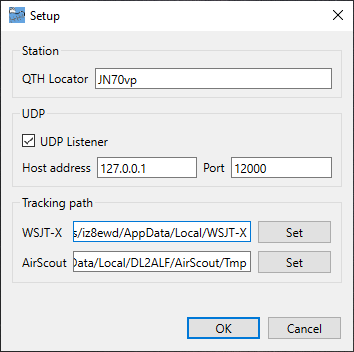 Aprire CatRotator, nel menù Config scegliere Setup;
Nella sezione UDP, abilitare UDP Listener;
Lasciare i valori di default per Host address e Port o configurare opportunamente in caso di diversa necessità;
Premere OK per confermare, chiudere il programma e riavviare.
Quindi configurare il rotore per il tracking satelliti con PreviSat: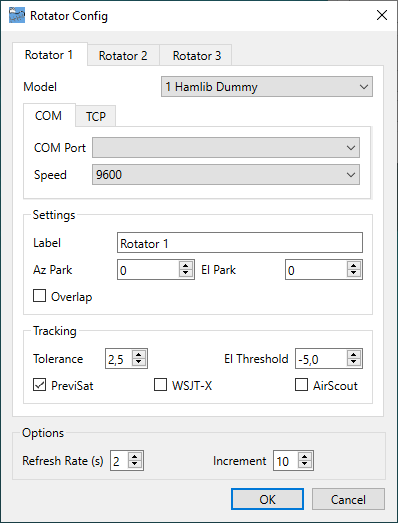 Nel menù Config, selezionare Rotator;
Nella sezione Tracking, selezionare PreviSat;
Indicare la tolleranza di puntamento Tolerance, in funzione della caratteristica delle antenne;
Indicare la soglia in elevazione El Threshold, oltre la quale il rotore comincia ad effettuare l'inseguimento. Può essere utile selezionare una soglia negativa, se si desidera che le antenne si predispongano in anticipo nella direzione di arrivo del satellite.
Ora CatRotator è in grado di ricevere comandi relativi al puntamento del rotore da parte di PreviSat.
Utilizzo
In PreviSat, nella sezione Antenna, sono visibili le informazioni relative al satellite selezionato, premendo sul pulsante Connect si avvia la trasmissione verso CatRotator dei dati di puntamento dell'antenna. Con il pulsante Open CatRotator è possibile lanciare direttamente il programma.

Su CatRotator, dopo aver abilitato il tracking premendo il pulsante TRK, quando il satellite è in vista AOS (Acquisition Of Satellite), al superamento della soglia El Threshold comincia l'inseguimento automatico che termina alla fine del passaggio LOS (Loss Of Satellite), sempre rispetto alla soglia impostata. L'antenna non viene movimentata di continuo, ma in funzione della tolleranza Tolerance impostata.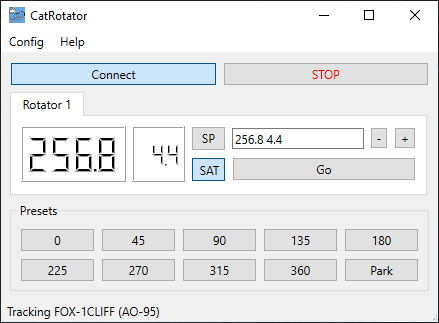 Riferimenti
Argomenti correlati
---

Questa opera è distribuita con:
licenza Creative Commons Attribuzione - Non commerciale - Condividi allo stesso modo 3.0 Italia.
Si declina ogni responsabilità per eventuali errori ed omissioni e gli eventuali danni che ne dovessero conseguire. Per ulteriori informazioni consultare le note legali.