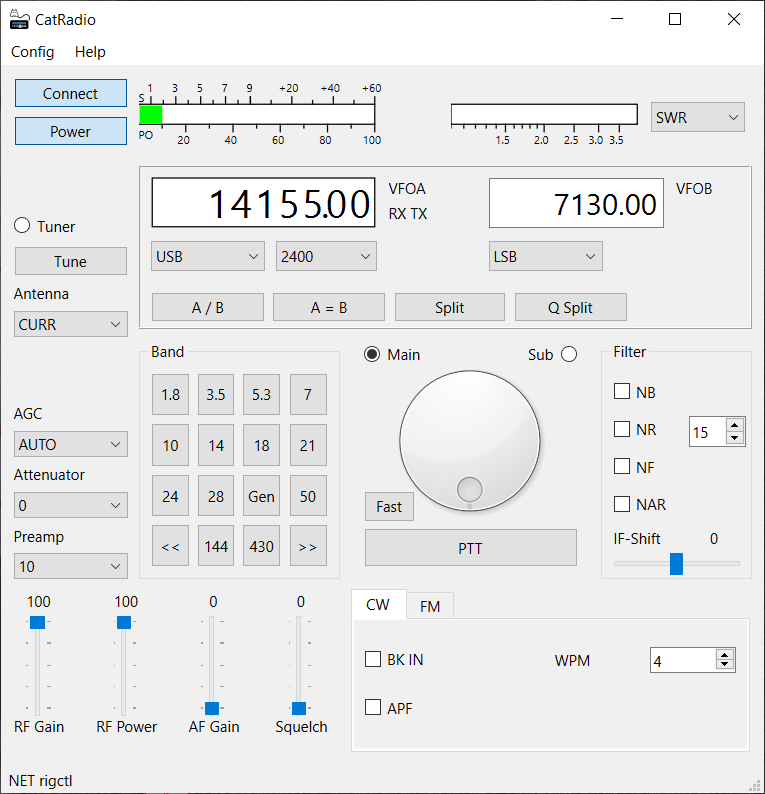 Rilasciata la nuova versione 1.1.0 di CatRadio, il software free multipiattaforma per il controllo della radio.
Le novità principali:
AF Gain and Squelch slider
Tab with CW and FM functions
CW keyer speed
FM repeater shift and CTCSS tone
Red color VFO during transmit
SWR meter with log scale
CI-V Address entry in hex
Correzione di bug e miglioramenti vari
Per il download fare riferimento alla pagina principale del progetto CatRadio.
---

Questa opera è distribuita con:
licenza Creative Commons Attribuzione - Non commerciale - Condividi allo stesso modo 3.0 Italia.
Si declina ogni responsabilità per eventuali errori ed omissioni e gli eventuali danni che ne dovessero conseguire. Per ulteriori informazioni consultare le note legali.